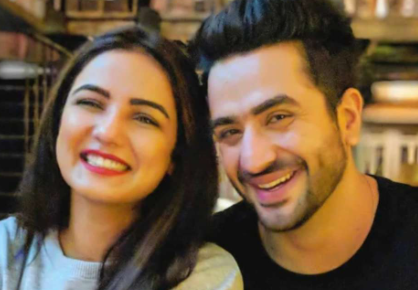 Aly Goni and Jasmin Bhasin are among those faces of the television industry that are gaining limelight because of their activities and the characters they have played earlier. But right now, they both are gaining the eyes of people because of their relationship. Let's explore more.
Aly Goni and Jasmin Bhasin relationship status:
Aly Goni and JasminBhasin good friends before they have entered the Big Boss 14 house. But after entering into the Bigg Boss 14 house, they fall in love and confess the feelings to each other as well. The confession brings both of them to the limelight, and their bonds appear to be inseparable. Day by day, it is turning beautiful and deeper. When they were in Bigg Boss 14 house, they both used to pamper each other to the core, and the day Jasmine got eliminated from the house, Aly cried like nothing, and it was very difficult for him to accept the fact that she is not around him anymore in the house.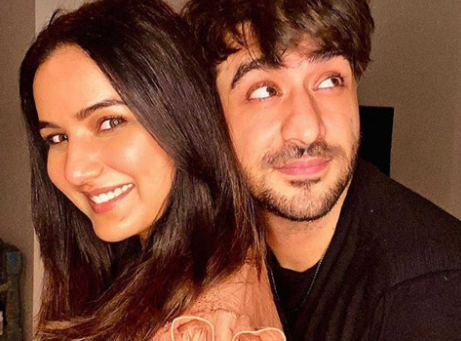 Jasmin Bhasin response on marriage plans with Aly Goni:
The day from which they came out of the house, everyone is eager to know when the couple will change this lovely relationship into marriage. Everywhere around, the Paparazzi used to ask a question whenever they spotted them together. During the same spot and Jasmin Bhasin mention on the same that they are not planning to get married anytime soon, and still they are enjoying every color of the relationship.
Also, during the same interaction, she has mentioned that they are still kids and want to explore each other more.
Aly Goni response to marriage questions:
Recently Aly Goni was in an interview with the Times of India where have clearly mentioned that he will only marry Jasmine button and no other girl can take her place. They both have decided to marry each other, but there is no date finalized for the same. But soon, they will become a couple. Also, he clearly mentioned that he doesn't want anyone else to enter his life and also wants that she is the only girl he will going to marry.
"I have made my mind. I want to marry Jasmine only mujhe pata hai agar shaadi karni hai to isse hi karni hai. Abhi Humne Koi date decide Nahin Ki but I am very sure Jasmine other right girl for me" this is the statement he gave.
This clearly indicates that he is all set to tie a knot with her and to make her his wife. Also, he is planning that soon things start to work in their favor and they come up with a particular lead. Although the date is not decided yet, both of them are pretty sure about their decision of marriage. In the television industry, they are the most adorable couple, and everyone is like in them.
Projects on which Aly Goni and JasminBhasin are working:
After coming out of Bigg Boss 14 house, they both are busy with their work and fortunately working on the same projects as well. They are considered to be one of the most love couples on television, and they both look so adorable as well. At the very first, they both appeared on the song Tera suit by Tony Kakkar featuring Aly Goni and Jasmin Bhasin, and after the same, during an interview, he has mentioned that they both will appear in five more videos together. But there is no confirmation about the same as well, and everyone is waiting for the moment when the videos will get premiere on YouTube and another portal.
Also, in a video, they will be going to play the role of a married couple. Fans are quite excited to see the same, and you want to know about their chemistry throughout to stop everyone is just giving right now and still have no idea. The song in which they both will present the role of a couple has been sung by Vishal Sharma and directed by Navjeet Buttar.
Jasmin Bhasin helping Aly to prepare Iftar:
The holy month of Ramadan is going on, and everyone is celebrating the space. Currently, the couple is in their hometown in Jammu and spending time with family. Aly, along with her girlfriend Jasmine, is having some quality time with her family, and she was helping him to prepare a star. Recently Ilham Goni, shared a beautiful video on Instagram showing how they both are helping each other and how Ali is giving orders to Jasmine and how Jehan zeb enters into the kitchen. The video is so adorable that one cannot take their eyes off from it for sure. The couple is looking so cute together.
What is the couple doing currently?
If we get an idea about what the couple is doing currently, then they are quite active on social media handles and celebrating the holy month of Ramadan with their family. Also, they are working on some music videos and for sure will make an appearance on the big screen soon. Both of them are quite comfortable with each other and prepare some Instagram reels as well. The Instagram Reels they share on the portal are liked by everyone, and the Jasly fans share the same crazily all over the internet portal.
Some short videos from Bigg Boss house have also been shared on the Internet where Aly was teasing Jasmine before their love confession and some videos where Jasmin got eliminated from the Bigg Boss house, and Aly was devastated at the moment. They both are so in love with each other that they can't expect to stay apart.
Stay tuned with us for some more related updates because here we will bring all the details about the television Industry. All so we will update you about the project on which the couple will be going to work in the coming time. If there is any particular information you want to grab, do let us know, and we will present the same for you.