The concept of emails has been in the technology world for ages now. It has been more than four decades that we are taking the best advantages of these emails in sending and receiving important documents. Technology has witnessed various other communication modes, yet emails have not yet lost their significance when it comes to convenience. Here, in this blog, we have compiled a list of the best android email apps for you.
Blue Mail (Android &iOS)
If you are looking for the best android email app, then Blue Mail is a powerful and user-friendly email app that comes free of cost for Android. The app enables detailed customization of emails, such as the timing for receiving email notifications can be set-up, as preferred. The inbox layout is standard in format with a light and dark theme that can be switched as required. The most prominent feature includes connecting to an unlimited number of email accounts and supports Exchange (ActiveSync, EWS, 365), POP3, IMAP, iCloud, AOL, Gmail, Outlook, Yahoo Mail, and Hotmail.
Its People Toggle switch filters inbox, making live conversations visibly and organizes clusters that groups messages as per categories, highlighting emails from known entities.
Gmail (Android and iOS) free
This free of cost Android app is amongst Google'sGoogle's prominent email client famous for automatically sorting the inbox. It offers 15 GB free online storage and access to Google Drive, Google Photos, Google Docs, etc. and comes with 25 MB as the file size of Gmail attachment, which is double space compared to other email services.
It is the most thorough and accurate in managing messages by automatically assigning labels to letters.
It reduces screen clutter with its design updates, showing attachments and documents as buttons in message preview text, and switching between multiple accounts is made smooth. This app's popularity can be measured because more than 1 billion people use this service globally.
Microsoft Outlook (Android &iOS) free
The Android app is most suited for integrating a calendar feature available in "Send Availability" with the "New Message'Message' window. The calendar opens up with a tap, and dates and timings can be shared with email recipients. When a response is received from the recipients, then "Convert to Event" can be clicked to create a calendar invite. The app comes with integrations and syncs events from Evernote, Wunderlist, Meetup, Facebook, etc.
It also works with Gmail, Yahoo Mail, Office 365, and Microsoft Exchange, apart from its email services.
The feature of editing or updating the inbox calendar is a salient feature available only with Outlook. The app is available free of cost.
ProtonMail (Android &iOS)
It is amongst the world's biggest end-to-end encryption email app meant for the Android system. It simplifies security and privacy issues and ensures restricting interactions only between the user and the respondent. It is the best email app for Android as it comes with a feature of setting up a timer for self-destruction of outbox emails after a certain period.
It does not store emails on the server, thus making it hack-proof.
This app is available free of cost.
Nine 
This Android email app connects the users straight to their preferred servers as it is not routed through the cloud or third-party storage server and is thus secured to use. It is best suited for Microsoft Exchange Server, which works through Exchange ActiveSync. It also supports Outlook, Office 365, Google Apps, and Hotmail accounts. This app comes available free for a limited trial period.
TypeApp (Android &iOS)
This app supports all email service providers, automatically configuring various email accounts sooner upon signing in.
The People Switch and clusters functions allow viewing email interactions with chosen individuals. It also comes with customizable push notifications and swipe controls, Android Wear support. The creation of various groups is also very easy for sending bulk emails. It is the best email app for Android that is available free of cost.
Edison Mail (Android &iOS)
The most salient feature of this app for Android systems is that it provides an AI assistant for searching and sorting the emails and provides travel notifications confirmed via email, in real-time. It also offers the categorization of mails by auto-sorting, bulk unsubscribes, and configurable swipe controls.
This app enables managing accounts from multiple services such as Gmail, Yahoo Mail, AOL Mail, etc.
It enables managing unlimited email accounts and switching in various email accounts, and its swipe controls enable effortless email sorting. This app is available free of cost.
Newton Mail (Android &iOS)
It is a powerful Android app that supports Gmail, Outlook, Google Apps, IMAP, Exchange, and iCloud. It also integrates with third-party apps, i.e., Evernote and Trello, supporting the services through "cards". Its most useful feature is its 'sit's Read Receipts that allows individual mail tracking and knowing about who accessed the email. Another essential element is its ability to automatically recall conversations or emails requiring a response or following up. It is compatible with Exchange, Yahoo Mail, Hotmail/ Outlook, iCloud, Gmail, Office 365, Google Apps, and IMAP accounts. It is a subscription email service.
Aquamail (Android)
This app for Android systems has a robust interface and is compatible with Gmail, Hotmail, FastMail, Apple, GMX, AOL, Yahoo, etc.
The emails can be backed up by connecting this app to favored cloud hosting solutions, such as OneDrive, Dropbox, or Google Drive, etc.
It has various powerful features, including smart folders, home screen widgets, calendar sync for Exchange and Office 365, account-specific email signature. This app is available free with in-app purchases.
Conclusion
The foremost thing to be kept in mind while selecting the best email app for Android is understanding the email habits with Android systems that we operate. Thinking about the priorities is a must, such as the security aspect paramount; it is the inbox being used for scheduling tasks or value calendar integrations. The app usage depends upon the routine activities undertaken by a user. In any case, other mobile communication apps that are most suitable can be opted for an Android email client, having similar options.
Author Bio: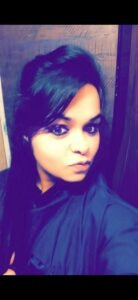 Ittika Duggal is a professional content writer at Mobileappdiary. She has been efficiently working in this field for more than four years. Ittika is passionate about creating informative content for mobile app development and other technology-related write-ups. She loves to indulge herself in developing and researching new ideas for content creation.