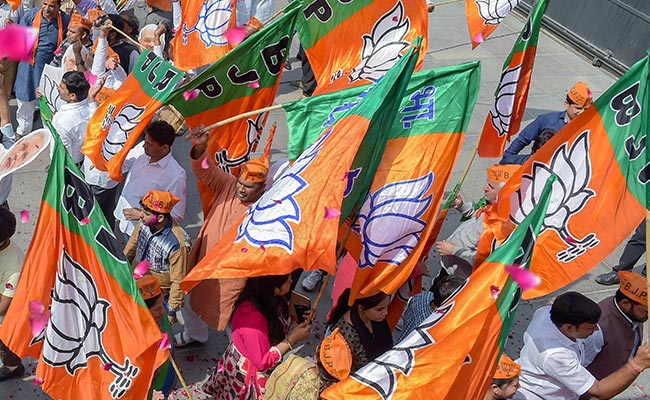 New Delhi:
 Bhartiya Janta Party national president Jagat Prakash Nadda will release the manifesto for the Tripura assembly elections on Friday ahead of the state assembly election this month, party source said on Tuesday.
"Nadda will release the manifesto for the Tripura assembly elections on February 9. He will visit Tripura on the same date," the source said.
According to the source, the party has added many new points to the manifesto.
"There many new points have been added in the manifesto that is important for the development of the state. Modi government always thinks about the development of the NorthEast. His vision is the growth of state and most importantly youth", the source added.
It further said that after releasing the manifesto, Mr Nadda is scheduled to address a public rally.
"In the morning he will offer prayer at Tripura Sundari Mandir. After releasing the manifesto, he will address a rally as well," it added.
The last manifesto of BJP for Tripura included promises like jobs, AIIMS-like facilities in hospitals, pay matrix of the 7th Pay Commission, hiking monthly social pension to Rs 2,000, providing houses to 3.8 lakh families, drinking water to 53 per cent houses holds and others.
The elections for the 60 seats are scheduled to be held on February 16. Whereas in Meghalaya and Nagaland, voting is to be held on 27 February. The counting of votes for all three states will be held simultaneously on March 2.
(Except for the headline, this story has not been edited by NDTV staff and is published from a syndicated feed.)
Featured Video Of The Day
Congress vs Congress: Infighting Eroding Bharat Jodo Gains?