Maharashtra News: Maharashtra reported 16,620 new cases of coronavirus infection on 14th March 2021, the highest number of new Covid-19 cases recorded on a single day this year. With the new Covid-19 cases in Maharashtra, the number of infected persons has risen to 23 lakhs fourteen thousand four hundred thirteen; Health Department gave this information on Sunday. The health department stated that after the death of 50 patients of Covid-19 in a similar duration, patients' death increased to 52,862.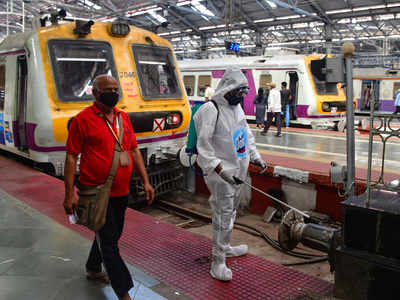 Over 15,000 new Covid-19 were coming to Maharashtra for the past two days, and on 14th March, the figure crossed 16,000. As per the latest news, after recovering from the Covid-19 of 8,861 patients in Maharashtra, 21, 34,072 people have recovered quickly. Maharashtra has a recovery rate of 92.21%, while the death rate is 2.28%. Please stay connected with our website to get the latest updates about Coronavirus news.
The new group of 26 million people to be managed; the vaccination comprises older people, of whom 78,66,241 received the first vaccination. Those between the ages of 45 and 59 are suffering from comorbidities. More than 13 lakh people have been received the first vaccination. Simultaneously, combat zone persons, who were the second group to receive vaccine shots, got more than 83 lakh doses, of which 72,96,474 were first vaccination and more than 10.5 lakh were second vaccination.
New Active Cases in Maharashtra: 
According to the latest news, the recovery rate from Covid-19 in Maharashtra is 92.21%, while the death rate is 2.28%. The health department said that nearly 01,26,231 patients are currently undergoing treatment in the State. New 1,08,381 cases were recorded on Sunday. Almost 1963 new cases are recorded in Mumbai, 351 in Nanded, 806 in Pimpri-Chinchwad, 209 Amravati, 752 in Aurangabad, Mumbai, 1780 in Pune, and 1,979 in Nagpur.
On Saturday, nearly 1.29 lakh people were given Covid-19 vaccine doses at more than 1156 centers in the State. The health department gave this new case information on 14th March. The doctors said that after the vaccination campaign began on 16th January, about 28 19,888 beneficiaries of Maharashtra were vaccinated on 13th March.
In Thane city, Mumbai, Ulhasnagar, KalyanDombivali, Mira Bhayandar, Bhiwandi, Vasai-Virar, Raigad, Palghar, Panvel, not a single death because of the Corona has been reported in the last 24 hours. Apart from them, Ahmednagar city recorded 151 new Coronavirus cases, Nashik city 946, and Jalgaon city 246. While India is undertaking a successful vaccination program at home, it has provided 586 lakh doses of vaccines in more than 70 countries.
Sangli recorded 41 new cases, and two deaths occurred as the district's entire case stood at 51,829, of which only 733 are active. Its death toll is 1,800. There were 34 cases registered in Kolhapur, and no death has been recorded; only 401 cases are active. Dr. said that recently 5,83,713 people throughout Maharashtra were in-home quarantine and provides all the necessary facilities.
Strict Lockdown and Night Curfews In Maharashtra: 
A strict lockdown and curfew can also be declared at any time in the State of Maharashtra. The Maharashtra CM (Uddhav Thackeray) said the conference. On Saturday, CM ordered all the restaurants and hotels to follow all the Covid-19 safety guidelines. CM asked the Maharashtra government not to force them to execute strict measures like lockdown. Due to the increasing number of cases, strict lockdown and night curfew will start in Maharashtra. Maharashtra CM (Uddhav Thackeray) said in an online conference with representatives of restaurant and hotel firms, shopping center groups, "Don't force us to implement night curfew and strict lockdowns.
Maharashtra CM (Uddhav Thackeray) appeals to the people to follow all the safety rules. Everybody must know that there is a difference between restrictions and self-discipline. Among the growing cases, State has re-imposed a total week-long lockdown in nearly 16 hotspots in Nagpur from Monday. The district administration is taking lockout actions as needed in different parts of Maharashtra. Punjab, Kerala, and Delhi are states where an increasing number of cases are a significant concern.
Maharashtra Lockdown Live Updates: Main Highlights 
Maharashtra's alarming increase in cases coming up on the October summit of previous years has forced the Maharashtra government to execute complete partial lockdown / total lockdown/night curfew / public curfew at various locations.
In light of the increase in COVID19 cases, people in Nagpur want to walk and exercise amidst the complete lockdown declared from 15th March to 21st March in Maharashtra.
Nagpur roads across the city wear a deserted look as the Nagpur remains locked for a week.
Pune and PimpriChinchwad's municipal associations have decided to tie the rope to the housing society officials to monitor the people kept under house-quarantine.
Authorities of both civic bodies stated they would have to resort to this step. They don't have enough workforces to observe each Covid-19 patient under home quarantine and due to numerous home-isolation violations.
In the second week of March, the number of Covid-19 new cases was the maximum in the district's year-long epidemic. The number of new active cases in the district crossed 20,000 in the second week of March, showing the second wave is extremely infectious than the first.
According to the District Civil Surgeon, 12,773 positive cases of novel coronaviruses have been reported between March 7 and 14. The average daily cases are 1,825.
The Coronavirus cases in the State rose to over 16,000 on Sunday, showing that the daily incidence is increasing with a peak around September – October.
The complete matching touched 23,14,413, while new cases increased by 1.26 lakh.
The PMR (Pune Metropolitan Region) recorded 3,267 cases, the highest in five months, taking the complete caseload to 4,37,868. Mumbai recorded 1,963 new cases, the highest in five months.
Maharashtra reported 16,620 cases, the highest since 1st October (16,476).
There have been 16,620 new COVID-19 cases in the State, 8,861 releases, and 50 deaths in one day. Total cases increased to 23,14,413, and the death toll rose to 52,861.