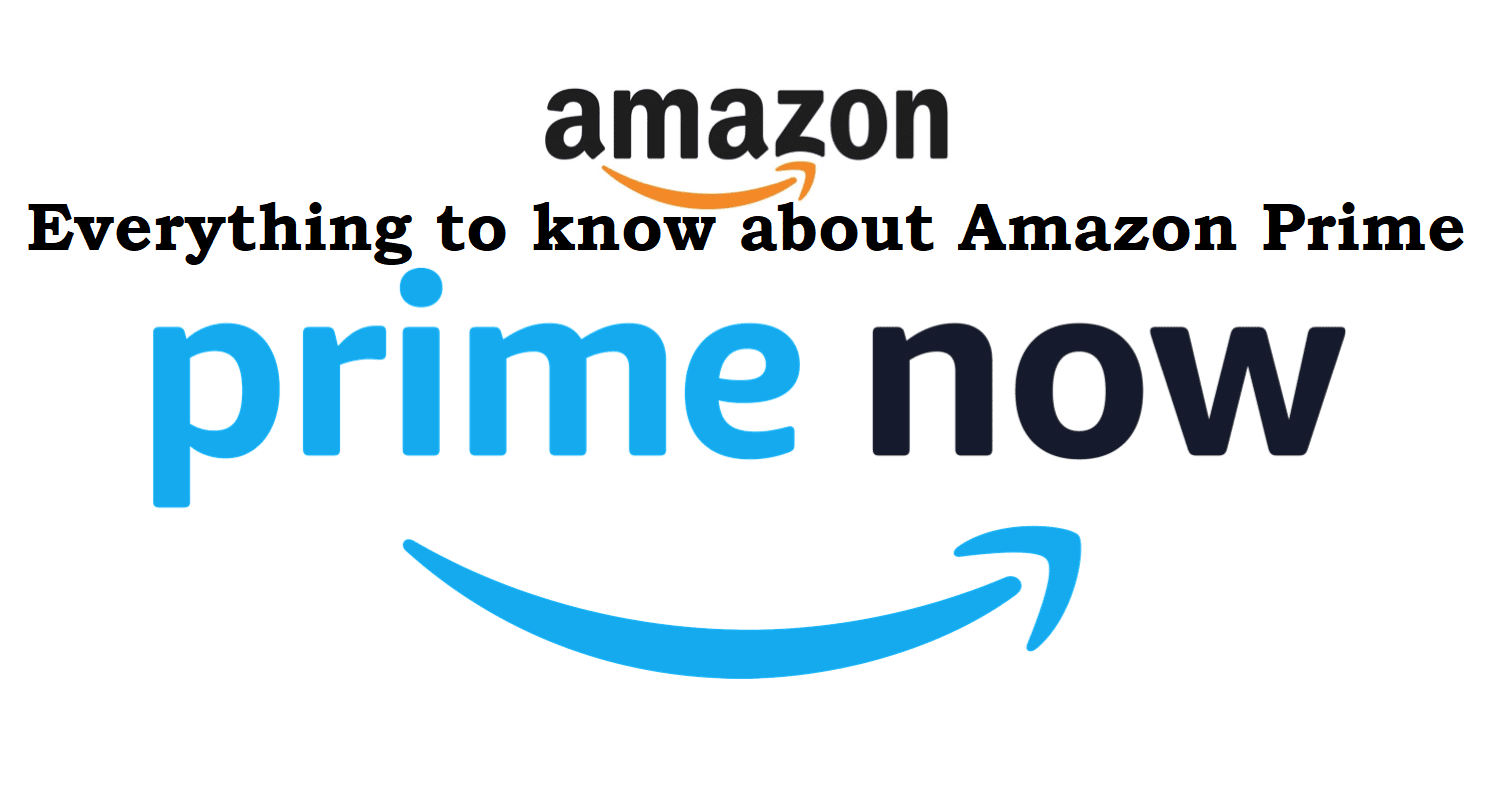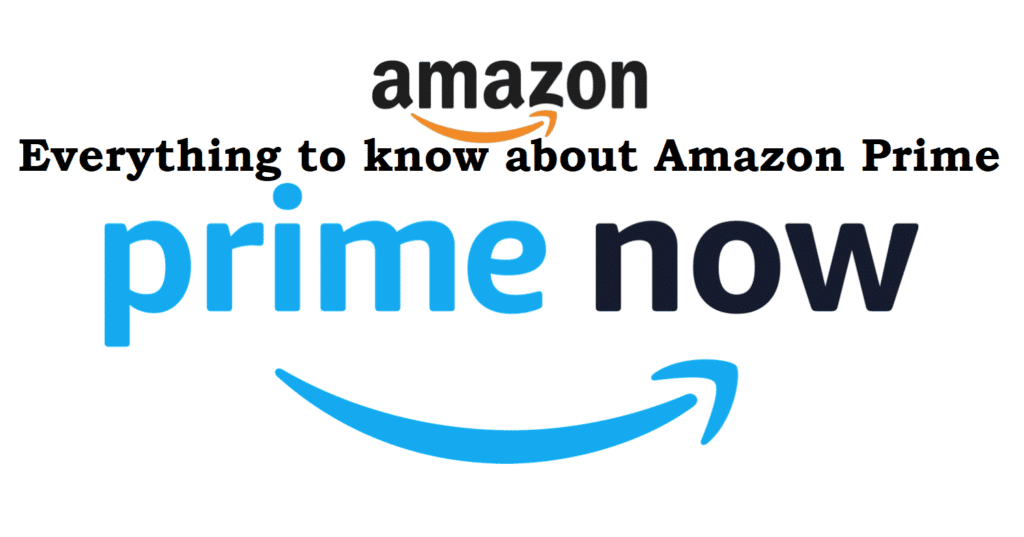 Everything to know about Amazon Prime:
Generally, Amazon Prime is a subscription service from Amazon. It gives exclusive offers to its members to access shopping as well as entertainment services, discount, free shipping, and many more. In 2005, when Amazon launched Amazon prime, it was a membership that guaranteed free two-day shipping on all different products from small items like candy, books to beach towels. And this is the key benefit of millions of eligible items. 
Moreover, it has exclusive benefits like, in some cities even we can get it with same day delivery on eligible ordered items. When the customer's order above $25 or more it is eligible for standard free shipping, and non-prime customers, it will take more than 8 business days to arrive. 
Features of Amazon Prime: 
You can enjoy an unlimited movie and TV streaming, where you can stream thousands of movies and TV shows for free using Amazon Prime video. Users can also subscribe to channels like HBO and Showtime for an additional paid cost. On this platform members can choose over a thousand books that include comics, magazines, and many more books to read for free. Meanwhile, this service is also available on the Kindle and Fire tablets as well as supports the iOS and Android devices with the Kindle app. 
On this platform, you can enjoy listening to over 2 million songs as well as you can browse Prime playlists, and these are ads-free content for the subscriber members. Amazon Music prime members can grab a discounted subscription to Amazon music unlimited, where you can see 90 million songs. When it comes to Amazon grocery items you can get an extra 10% discount on eligible sales items at whole food markets in stores and online. 
With Amazon prime gaming, you can get access to free PC games and in-game content; along with this you can enjoy a monthly Twitch channel subscription. Moreover, Amazon has prime day sales and prime early access, so that prime members can grab the exclusive benefit of shopping for an annual prime day deal. For non-prime members, during the rest of the year, they can get access to Lightning Deals with a 30-minute head start. Within this period you can grab the selective items at attractive discounts. 
Another attractive feature of amazon.com is free unlimited photo storage with Amazon photos, a prime membership plan offers you unlimited, full-resolution photo storage as well as 5GB video storage. Where the user can access from both PC and mobile devices. As Amazon also provides annual cloud storage plans, these cost $19.99 a year for 100 GB and $59.99 for 1 TB per year. As an Amazon Prime member, the customer has ingressed Amazon's own consumer-first line of everyday items, like baby wipes.
For all prime members, Amazon Family offers family-oriented coupons and discounts, and that includes offers up to 20% per month with subscribe and save as well as you can get up to 15% off for a baby registry completion discount. Amazon Prime Family helps parents save money on several of the products that are essential for childcare, from diapers, and wet wipes to baby food and child-proofing gear all for free. Amazon Smile is simple, which allows its customer to shop through Amazon smile at the lowest prices, a vast collection, and a convenient shopping experience. 
Is Amazon Prime worth it?
Whether Prime's membership benefits justify the price tag depends on which ones demand you and how much you use them. Let's start by evaluating two of Prime's biggest draws: shipping and streaming entertainment in detail. 
When we see the shipping process in Amazon prime, it is a more genuine process for every customer. And when it comes to the subscription plans Amazon prime video plans are cheaper, when it is compared to both commercial HULU plans and Netflix premium plans. Prime also includes access to an exclusive robust music streaming service in Amazon Music Prime. If the video and music selection is wide enough that you'd consider forgoing a subscription to other services like Netflix, and Disney Hotstar, you'll redeem the cost of Amazon Prime.
There are other considerations to take into account on amazon.com, such as the convenience of having your items shipped in days instead of weeks, or not having to go to the store to buy essentials like paper towels, books, groceries, and many more items. All you need to do is just sign in to your Amazon account and shop your required products from your place. It is an extraordinary platform where you can get all your household, grocery items, apparel, footwear, gym equipment, electronics appliances, Accessories, furniture, and many more products under one roof. 
Still, if you are wondering whether Amazon prime is worth your penny, you should take into account that streaming options like Amazon prime Video, Amazon Prime Music, and Amazon prime Gaming are all offerings in the Amazon universe that continue to expand.
Amazon prime subscription plans:
First, you have to install the Amazon prime app from the play store or app store on your device. After you install the app, you can try it for 30 days free, beyond that the subscription plans may vary according to your selected plans. Amazon offers standard subscription plans; you'll pay an annual fee of $139. And also you can go for a $14.99 monthly plan.
Amazon prime has a student subscription plan, if you have a valid school or colleague email address, you're eligible for a student subscription plan of $69 per year, or else you can choose $7.49 per month. And another attractive subscription plan is If you're a holder of an EBT or Medicaid card, you can get a discounted price of $6.99 per month as your Prime membership.
Final thoughts:
To conclude, an important thing to keep in mind is after a 30-day free trial, Amazon prime will automatically renew your subscription plans as you provided your credit card details. You can avoid this by cancelling your Amazon prime account or logging out of your account.