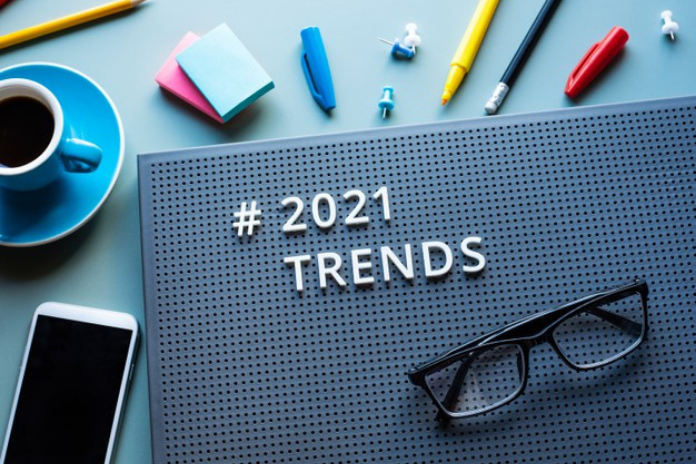 Artificial Intelligence (AI) and Machine Learning (ML) are key technology trends that are revolutionizing the world. The pandemic surely added more to the fact that AI and ML will play a significant role in the coming years. We can see its amazing impact already on the way we live, work or play games, and we expect more exciting trends in 2021 and beyond. Business leaders are revamping their strategies and looking forward to more analytical decision-making skills by leveraging AI and ML. According to Anand Rao, who is the Global Artificial Intelligence Lead at PwC, "In the next 5 years, increased data and privacy regulation will have a big impact on the way we design AI/ML models. As a result, investment in data management is going to be critical in determining the success of AI systems. Companies that have better data management frameworks, platforms and systems will win in building effective AI tools."
Researchers are embedding Artificial Intelligence into the already existing devices and making their functionality swift to deliver accurate results for better decision-making. In this blog, we share the leading research trends in 2021 in AI and ML that will compel entrepreneurs to re-think and re-build their business strategies and outlook.
Digital Transformation for Better Management
The pandemic made us realize the urgency to quickly analyze and interpret data related to the spread of the coronavirus and quickly deal with it. Government agencies in all the developed and even developing countries have used the latest technologies to trace and check the widespread reach of the virus. The use of AI in the healthcare sector is helping researchers in making life-saving breakthrough developments and assessing vast data sets to identify potential health risks and reports. Diverse treatment methods and their outcomes, using ML help in delivering improved survival rates, providing quick care for millions of patients, and helping in improving inter-connected health conditions. In an article published in WebMD, David B. Agus, MD, is a professor of medicine and engineering at the University of Southern California Keck School of Medicine and Viterbi School of Engineering, AI is fundamentally changing medicine. Machine Learning is helping to make better predictions and identify potential health risks, using statistical techniques. By effectively using machine learning problem-solving to data silos, related to health records, medical science is used for accurate diagnosis and better treatment.
Automated Detection and Prevention
Drones are widely used for monitoring and surveillance in many countries. Advanced technology is now used to monitor parameters like social distancing, traffic and crowd concerns, etc. Technology helped us to use drones with cameras to detect the proximity of people during COVID-19 at crowded places. Computer vision technology is used to analyze data captured by drones, and inform the authorities to take action and report accordingly. AI and ML have a great scope in using facial recognition technology powered by computer vision algorithms. The police authorities have used this to identify individuals and patterns to recognize people and detect thieves or other notorious people. Research and development are driving us to become experts in AI-driven surveillance and enforcement.
Predicting Behavioral Transformation
Consumer trends have changed dramatically during the COVID era and it is crucial to study the diverse aspects of human behavior and its impact on business. The technology has advanced from IoT to IoB, and the emphasis is laid to study and analyze the varying behavior trends of employees, and other people for better decision making. It is also used as a tool for strategic decision making and business goals are being planned by leaders in accordance with it. Behavior analytics and personalization are widely used by ecommerce giants to boost their sales and get hold of the target customers. As SMBs are gearing themselves to gain an edge over their business rivals in 2021, the tools based on AI, ML and IoB will provide self-service access and become prevalent.
Predicting the Next Pandemic
The fear and the damaging impact on the economy and health, globally has brought all the researchers to gear up for predicting well in advance pandemic and other life-threatening adversities. AI helps in predicting and AI-assisted epidemiology will help in telling when and where the next pandemic can outbreak. Also, we have other AI-based alerts for predicting tsunami, floods, etc. In fact, during the pandemic, a Toronto-based company, called BlueDot launched a tool to scan 100,000 government and media data sources on daily basis, to alert about the potential outbreak of the COVID-19 in Wuhan, China in December 2019.
To Sum Up
AI and ML have a promising role to play in 2021 and beyond and change dramatically the way we lead every life. It is going to help us know major hazards in the future and help us prepare for safety. Industries can ramp up their workflow processes and lead to better profits by leveraging AI and ML in various domains. Using in the Healthcare sector will help in better diagnosis and treatment, while the security agencies can too, gain better surveillance with AI and ML-based algorithms.
Author Bio: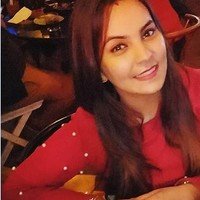 Liza Kosh is a senior content developer and a blogger who loves to share her views on diverse topics. She is currently associated with Seasia Infotech, an Artificial Intelligence Company. She holds great knowledge and experience in technical and creative writing.