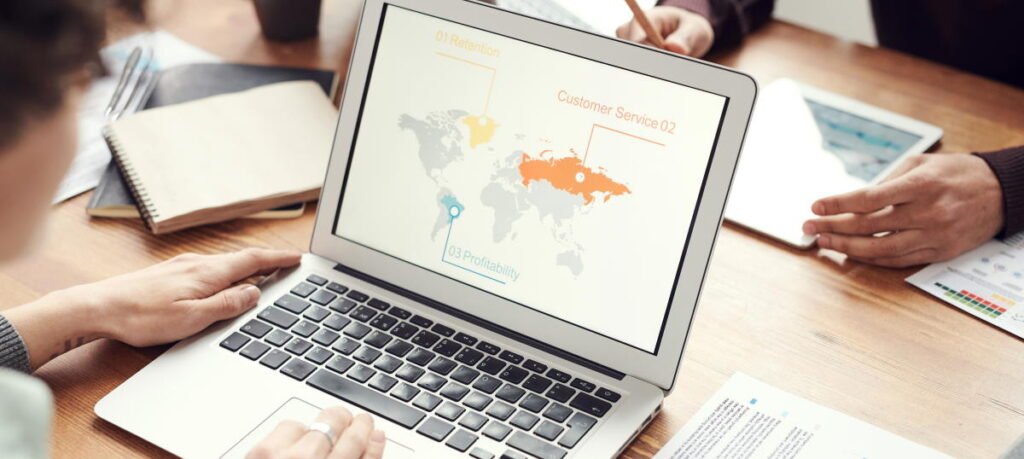 With the coronavirus emergency, many businesses, commercial and otherwise, have found themselves having to temporarily close the doors, having to review their business model and having to understand how to deal with an unprecedented sudden problem. Even if at this moment it is not easy to understand what the consequences of all this will be, we must not forget that there are very precious tools available to brands, large and small: social media.
If used effectively, they not only allow you to maintain the relationship with the acquired customers (it will be very important when you reopen!) But also to sow, with strategic actions, for the future. And don't waste this time on stillness.
Here are some practical tips and examples to try to make social media real business resources at this difficult time, for small and large businesses. Because we certainly have not chosen this emergency, but it is up to us to decide how to face it and transform the crisis, where possible, into an opportunity.
Review your editorial plan and create strategic posts accordingly
We certainly can not pretend anything and continue to publish promotions and posts completely detached from the reality in which we find ourselves; not only is it not very strategic, but it also risks proving to be a boomerang, urging people's sensitivity and making negative comments ( "hey, what planet do you live on? Don't you know what's going on here? ").
For this reason, I advise you to completely review your editorial plan for the next few weeks, asking yourself what you can communicate and offer right now to your customers and potential customers, people likely to be locked up at home, based on your business; videos, extra services, tutorials, podcasts, think about what you can do for them, highlighting the skills and experiences that your brand represents. And no, you don't have to be a giant brand with stellar budgets to do it, quite the opposite.
Videos and live shows in particular are among the most used formats, especially on Facebook and Instagram, also because they generally allow reaching more people than other formats.
Put your customers and Customer Care at the center
automatic replies facebook messenger a time like this there is a great priority: taking care of your customers, doing everything possible to maintain and retain them.
In addition to the free content that you can offer them (which is already a lot!), There are many activities on which you can think about investing and to evaluate based on your business model, such as free deliveries, home deliveries, discounts special or even simply access to free services, as many are already doing, joining. Social networks in this sense will be essential to convey your initiatives, reiterate them, and make you feel that you are there and that you care to make your contribution.
Another fundamental aspect to take care of now is Customer Care: in particular on Facebook, have you activated automatic replies? Answers to frequently asked questions? The message for the absence status? The automatic welcome response?
Many are turning to social media right now to get in touch with companies, understand what will happen to their orders/reservations, understand if your brand can help them in any way and we must be there, quickly and on time. Check and make sure that all the automation and customer care tools made available by social networks are active and well functioning.
Start sowing with Lead Generation
Some activities can continue to sell and provide their services even at this time, while others are completely or almost blocked on the sales front, for example, those who work in the travel sector and in events or in general, the businesses that are closed and that cannot sell online or deliver. So do we have to stand still and wait?
Absolutely not. In fact, we can use this period not only to "sow" by publishing valuable posts through social networks but also to evaluate contact acquisition campaigns that we will then go to work on; if you represent a museum, you might think of giving a small ebook with the most beautiful works on display and their history in exchange for the users' email address; if you work for a beauty center you could publish a mini-guide or a tutorial to download in exchange for user data to take care of your body at home and so on.
The point is that acquiring and processing contacts is one of the most important activities for any business, small and large, and know that maybe you have a little more time to create resources and focus on this business, don't miss out on the opportunity to invest it well.
Carefully consider what it makes sense to promote and what doesn't
This particular moment must not mean the complete paralyzation of all activities and promotions, but it is not even productive to pretend nothing or, worse, take advantage of it: there are some sectors that rightly and conscientiously must not stop and, indeed, can continue its business even now, for example, anyone who sells products that can be used at home, anyone who sells medicines, food, products and services for their free time and, in general, anything that is not prohibited at this moment and does not go against the current regulations. It is certainly not the case now to promote physical events close in time, nor holiday packages, and, in general, travel.
At a time when the highest sensitivity, we can certainly continue to promote our products and services as long as this is done with common sense, not taking advantage of the emergency and, above all, avoiding being too funny about a situation that is taking people away from care and bringing healthcare systems and businesses to their knees.
Should we stop all advertising campaigns? No, but surely we must review them in the light of what is happening and evaluating case by case, sector by sector if it is appropriate to proceed or put everything on pause.
Can we make promotions and offers? Yes, as long as they are really useful in this situation (and, I repeat, usable from home), transparent and sensible.
In any case, don't disappear completely
I know that the big temptation, at the moment, is to leave everything alone, "freeze" social accounts in anticipation of better moments. My advice is not to do it: as mentioned, it is your most precious ally at the moment to make you remember, make yourself known, stay close to your customers, an opportunity that, no matter if your company is large or small, does not it really makes sense to getaway. Maybe reduce your budgets, the frequency of publication, but don't put aside one of the few "anchors" you have now to stay in touch, make yourself heard and "sow",
I hope this article of mine has been helpful in evaluating new, more proactive, and strategic ways to use social media in this delicate moment. Now as never before we have the opportunity to continue communicating with our customers and beyond, even if we do not see them physically. Don't let its getaway.
—————————————————————————————————–
Author Bio
Name- Raunak Pandey
Bio- Raunak is a Mechanical Engineer by qualification & Marketer by passion. He is the founder of Maiden Stride, a leading digital marketing company that provides world-class search engine marketing services and website & application development.