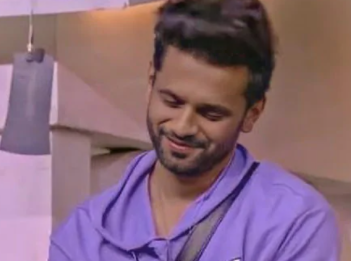 Rahul Vaidya was all around famous for his singing skills, and there is no doubt in the fact that he always melts the heart of viewers. After he entered Bigg Boss 14 house, things started to work in his favor, and he gained popularity all around, and fans started to like him more than ever.
Recently he is in the news because of his longtime girlfriend DishaParmar and journey in Bigg Boss 14. Let's explore what let this does to get all the popularity around.
Rahul Vaidya journey in Bigg Boss 14:
Rahul Vaidya was the runner-up of Bigg Boss 14, and throughout the journey, he played so well. He also became friends with Aly Goni and Jasmine and supported them throughout. This trio was phenomenal throughout the journey, and there is no doubt in the fact that all of them were supporting each other. During a conversation in the Bigg Boss house 14, he mentioned his girlfriend Disha Parmar and proposed to her as well. And from that day he was eagerly waiting to method for stop and finally Bigg Boss manage the things and Disha Parmar come to Bigg Boss 14 house on Valentine's Day and accepted his proposal with a certain condition. Acknowledge the fact that he proposed to her in public and also mentioned that you want to remain with her till her last breath.
DishaParmar: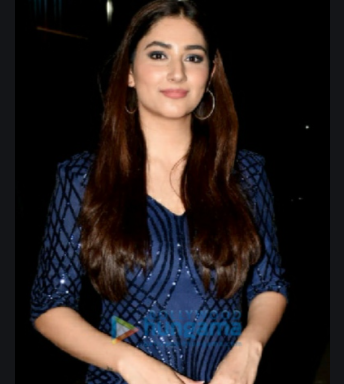 After Pyar Ka Dard Hai Meetha Meetha Pyara Pyara Disha Parmar was not so active in television shows, but after coming to Bigg Boss house 14, she got a different LimeLight, and fans started to praise her as well. She was rolled up in a red dress when she came to Bigg Boss house and accepted the proposal of her longtime boyfriend, Rahul Vaidya.
What Rahul Vaidya and Disha Parmar are up to right now?
After coming back from Bigg Boss house 14, this duo went for a vacation and attended some wedding parties together as well. Some videos from that wedding party go viral, and fans are enjoying how she was dancing with him.
Recently they got dressed up as bride and groom, and this created a Buzz on the internet.
After having a glimpse of them as bride and groom, fans got excited to know whether they are getting married or not. But unfortunately, this is just for a music video. There is a will soon going to come on screen through a music video and will show off their chemistry.
In this video, it has been seen that Disha was dressed up in a bright pink lehenga, and Rahul was dressed up in contrasting Golden Sherwani. Fans commented on this post a lot, and some of them mention that they can't wait for this to get real, and some call it couple goals. Everyone is so excited to know when this couple will going to tie the knot forever. Each and everything was so different on the set that it appears to be real, and no one can say that they are shooting for a video.
They both not only posted photos together but in some photos, Disha was posing with kids, and that was so mesmerizing that fans appreciated how down to earth she is and how she treated everyone around.
What are the Future Plans?
Asking about the future plans after coming out from Bigg Boss house Rahul Vaidya in a conversation with Sonali and Eijaz revealed about his plans for the wedding. During the conversation he has mentioned, "Chhoti chhoti baat, card design se, woh lehenga joh pehnegi, kisko bulana hai, ek ek detail. Shaadi me in chahta hoon ki jin se dil ka rishta ho, wahi log aaye. Baki ek reception kar lenge phuri duniya ke liye, par shaadi me in joh kareeb log haina, 50-100, bas wahi. Mummy bol ke gayi, ki tayariyaan chal rahi hai, ab woh kya chal rahi hai boli nahi" I will be going to take care of little things and want that it must be something that should be close to our heart. I don't want a grand wedding but want a reception to be Grand. I will invite 50-100 people at the time of the wedding and will tell my mother to start the preparations, and in reception, I will call everyone out there. Also, my mama was saying that she has started the preparations for my wedding, and let's see what I will be going to get after stepping outside.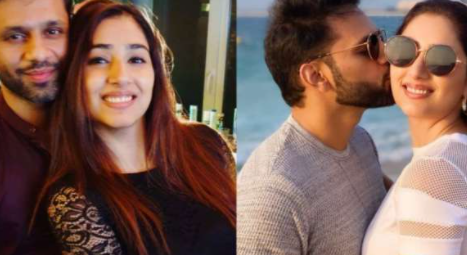 In this conversation, he has also mentioned him to be lucky because he has Disha in his life. We have mentioned the statement, "Main bohot kismat wala samajhta hoon apne aapko, ki mujhe woh mili. Shaadi ya toh aap ko banati hai, yah bigaad deti hai. Mujhe umeed hai, vishwas hai ki yeh banayegi mujhe. Ek ladki ka aana ek mard ki liye bohot shubh ho jaata hai.Kehte haina, barkat aa jati hai"(he consider him to be quite fortunate because he found him. He also shared his respective regarding marriage that whether it makes you broke you, but he has a faith that Disha will change his life. He also mentioned that when girls enter in life, there is something could enter along with her, and in my case, this is the truth)
Everyone is eagerly waiting for the moment when this duo will get married to each other, and fans are getting excited to share their pictures. Also, they are setting up couple goals by sharing some pictures and videos together. On Instagram, Facebook, and YouTube, some of the videos are reaching millions of likes and comments because of their chemistry. Everyone is so excited to know how they are planning to go ahead in the future and what they will be going to do. Stay tuned with us for more updates for this beautiful couple. Here we will share all the details for this beautiful couple and let you to get all the life related updates of this beautiful couple..!