With so many businesses struggling, new owners have to be even more strategic about how they invest their time and resources. Identifying areas where you can cut costs without limiting your potential is easier said than done.
Here are some creative and safe ways you can cut costs when creating your new business.
Consider Cloud Solutions
If you're a new business owner, you're likely familiar with the digital tools to use to streamline your operations. But your choice is more than which tools and hardware you pay for, it's also how they're funded and serviced. Emerging cloud technologies can be a great cost-cutting measure for starting and scaling your business.
Whether you opt for cloud IT management, cloud document storage, or cloud CRMs, moving to the cloud is more cost-effective when starting a new business and easily scalable to fit your needs as you grow.
Go Virtual and Embrace Remote Working
It's great to have a nice office space, but think of the extra costs you could save by embracing telecommuting and remote working for employees of your new business. Recent reports indicate that telecommuting helps boost productivity by 11-20%. As a startup, you need to consider your working arrangements and human capital wisely.
There's no doubt that remote working has become the norm amid the Covid-19 pandemic, and it's expected to affect the telecommuting policy of many companies long after the danger has passed. New businesses are in the best position to adopt a new way of working by going virtual and adapting to change.
Remember that even with telecommuting, you'll still need to provide working essentials for workers who sign in daily to work, and that means also ensuring their safety. You should also be well aware of any health and safety regulations amid the pandemic, such as COVID-19 testing requirements for businesses so that you can plan on the extra costs.
Outsource Non-Essential Business Functions
When starting a new business, you don't have to hire internally for every traditional position. Even for solo companies, you'll always need someone to do specific tasks like graphic design, writing marketing content, tax document preparation, accounting, and even complex tasks like mobile application development for your business. Unless you're a multi-skilled expert, you should consider outsourcing your non-essential functions.
Make the best of freelance talent by hiring independent contractors for short term or part-time tasks or turning to micro-job sites to get those small tasks completed fast. You can quickly get top talent at a fraction of the price of paying a full-time employee. For instance, you can:
● Outsource payroll to a third-party agency
● Outsource marketing and advertising to an online agency
● Outsource administrative tasks to a virtual assistant
Opt for Integrated Solutions and Open-Source Applications
We know you want the best applications and solutions for your new business. But there are great tools, mobile applications, and software that replicate the processes of those pricey options. For instance, think of Google Docs for easy file sharing and collaboration, Freshbooks for accounting, and Canva for design.
Look for integrated and fully functional solutions that help you do more and run operations in a more practical, efficient, and cost-effective way – sometimes even free of charge. For instance, you can use the free version of Trello to manage business-wide projects and employee productivity. Or even better, if you're selling products, create a successful e-commerce website, and use a tool like Shopify to streamline your store.
Consider Space Efficiency
You're excited about starting a new business, and you probably have already identified a working space. If you're renting or leasing, think of space efficiency as a cost-cutting measure. Do you need a separate space for office supplies or that paperwork or even meetings? Think of how much cubic space you can save by:
● Being smart with your choice of equipment – opt for newer, more efficient, and small-form devices that are space-friendly
● Opting for paperless transactions to eliminate the need for unnecessary cabinet storage
● Renting our or subletting that extra space in your office, or looking for shared space in another office
● Creating an open-office plan with ergonomic furniture and small lounge space for happy shared moments in the workplace
Invest in Remote-Accessible Security Cameras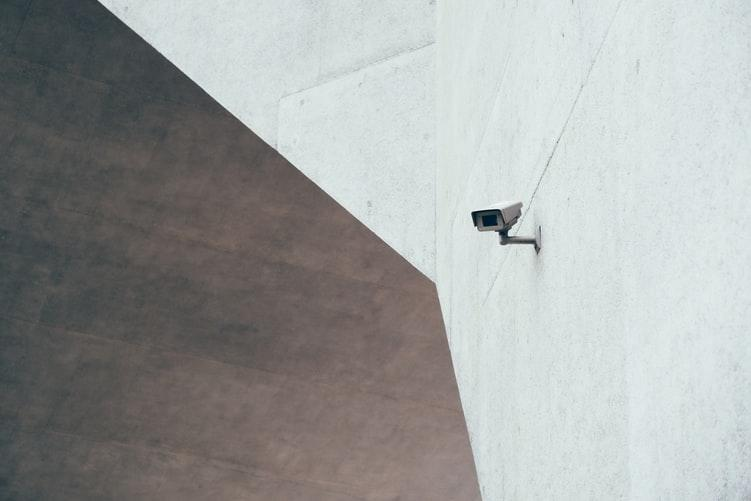 Don't forget about the need for securing your new business premises and assets. Start with one to three security cameras that cover the entrances to your building, points of sale, and any valuable assets. Be sure to choose the right security cameras for your surveillance needs. For instance, if you're starting a new retail store, you should know what to look for in a retail security camera system.
Look for cameras that include remote monitoring as a primary feature. These are the systems that you can see a live feed from or even browse recorded footage directly from your smartphone, tablet, or computer. Be sure that you don't pay a monthly fee for this! Some of the best camera companies offer this service at no extra cost.
Starting Your Business Efficiently
There's more you can do as a new business owner to cut costs, including getting the best deals for utility costs like moving, insurance, and telephone charges, getting discounts from potential suppliers and vendors, hiring interns for ancillary job functions, and more. Just make sure every step you take is worth the effort, time, and savings, while also keeping in mind your new business's operational efficiency.
Your goal is to provide a safe, secure, and exciting workplace for employees. That goes a long way in enhancing productivity and encouraging teamwork. Get started with these cost-cutting measures.