Video games have been a prominent means of entertainment for years. With advancing technology, these games have also changed in the last few decades. Nowadays, gaming freaks play video games on PCs and smartphones.
Since smartphones have become a global trend, video game creators come up with some great gaming apps every year and 2020 is no different. What is more interesting is that there are some advanced Android and iOS games lined up to release in 2020.
We are here with the top 5 upcoming Android and iOS games that you can enjoy playing.
Best Upcoming Android Games 2020
The details of the top 5 upcoming Android games are given here. You can go through it and download them according to your preference.
Crash Bandicoot: On the Run!
The Crash Bandicoot: On the Run! is all set to launch in December 2020. It contains a couple of auto-runners as per the series. As a player, you will control a character of an auto-runner as it moves forward on its own. You have to ensure that it dodges all the obstacles, gaps, boxes, explosives and enemies.
The existence of multiple bosses in the game makes it more thrilling. Your character needs to fight the boss to expand the base. You can use different gadgets, slides and weapons to ensure success and collect points from the game.
There are two modes for this game, like the single-player and dual-player. Overall, you can get enticed quickly with this game for its excellent interface and graphics.
Slay the Spire

Slay The Spire is one of the leading Android action games that is going to release on 31st October 2020. Here, you have to play the role of an adventurer and eliminate all the hurdles that come your way while reaching the spire top.
The game character will have a lot of combat abilities which you have to control while reaching the top. With every correct move, you can acquire cards and with it, you can unlock more power to enhance the attacking skills.
Slay The Spire is developed on the permadeath set up so you have to be very careful while playing.
Project CARS GO

If you are a racing game fanatic, try playing the Project CARS GO which is going to release in December 2020. This game is currently under development and the game makers Gamevil and Slightly Mad Studios are on it.
The best trait of this game is its compatibility with both Android and iOS smartphones. As a mobile gamer and a fan of racing cars, you can simulate several newly licensed cars.
Minecraft Earth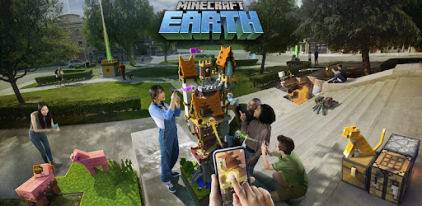 As an advanced smartphone gaming application, Minecraft Earth can give you a chance to enjoy Augmented Reality. It is compatible with both Android and iOS and will be available on the app stores in December 2020.
Minecraft Earth is a building game and one can play it solo or make a co-op team. You can make different types of constructions like buildings, bridges etc. in this game. These references will be taken by the game and placed in the virtual community that all players can access.
PayDay: Crime War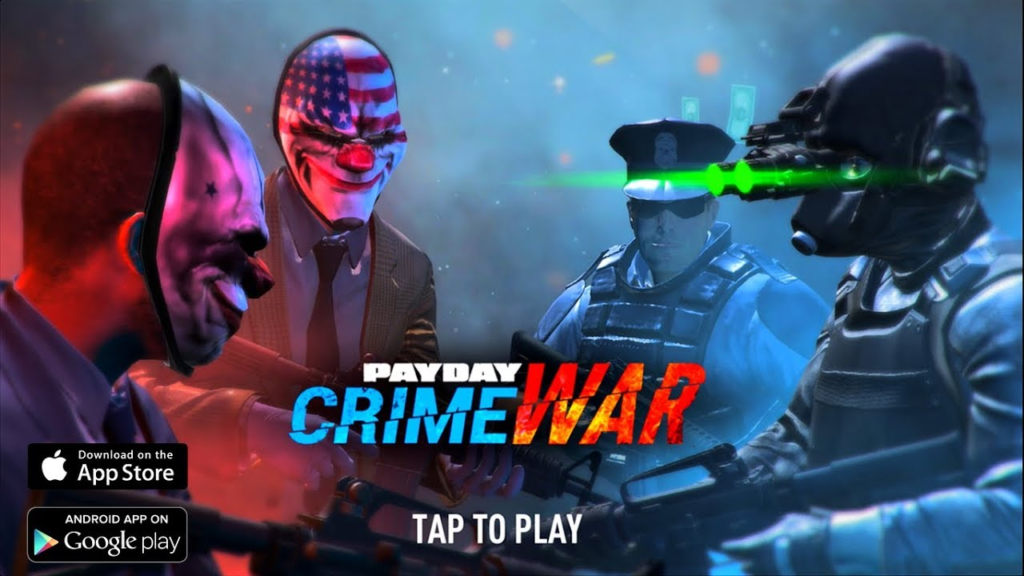 PayDay is one of the most realistic combat games that is slated to be released in December 2020. It is a straightforward action game and compatible with both Android OS and iOS. You can play it with co-bots in the multiplayer format.
In this game, a team acts as robbers and the other as SWAT who counterattack them. The main aim of the robber team is to execute a planned robbery, whereas the SWAT team tries to restrict them. Advance weapons and armours must be the primary reason why every gamer would love to play this game.
Top 5 Upcoming iOS Games 2020
If you are an Apple user, you can download and play these games on your smart gadgets by the end of 2020.
Fallout Shelter Online
The fallout Shelter Online game is expected to be available on the Apple app store by December 2020. It is an activity game in which the protagonist is an overseer of a company that deals with vaults.
You can explore the different techniques to get new residents to the vault while playing. The game also allows you to get new settlers if you earn conveniences depending upon your performance.
As per the obstruction you have to fight with, some hostels can attack your vault complex often. In such a  situation, your sole job is to save it.
Here be Dragons
Here be Dragons, is a dragon hunting gaming application compatible with Android OS, iOS and PC. Here, all you have to do is kill the dragons applying different strategies and weapons. You can expect a lot of technical facilities from this game.
The graphics design of Here be Dragons is expected to be realistic and you can enjoy a seamless gaming experience while playing this game.
Auto Chess
Auto Chess is a battle game which will be available on the iOS stores by December 2020. If you have an interest in strategic battle games, Auto Chess could be your best pick. Given the name, you might think that the game has a resemblance with Chess, but there is hardly any similarity.
The only thing about Auto Chess that matches with real Chess is the map. It is a cartoon-type warrior game where you can purchase a character and indulge in a virtual battle.
Super Meat Boy: Forever
The Super Meat Boy: Forever, is a  spin-off game that is going to release in December 2020. It is an endless game where you can play the central character of a Meat Boy. You will need to play with the bosses and earn points at the end of every chapter of this game.  The game comprises a total of six chapters.
Apart from iOS, this game is also available for PC and SWITCH OS. Here, you can yield high scores which will be displayed in the game interface.
Bridge Constructor: The Walking Dead
The Bridge Constructor game is inspired by the plot of the famous TV series, The Walking Dead. As a player, you will have to simulate the main character of the game to make different strategies for saving civilians from the zombies.
Moreover, you will get a chance to use various advanced weapons and explosives to restrict the existing zombies from attacking normal people. Unlike the older versions, Bridge Constructor: The Walking Dead has a more realistic design.
Final Words
As a smartphone gamer, you might download and play these games on your device and enjoy. However, you should check the user testimonials before installing the applications.
In most of the cases, the new game comprises bugs which are later corrected by the game maker. Always keep in mind to download a game from the right app store.
The list contains a few games which are both compatible either with Android or iOS. You can try playing these games at first and put up a review on the app store
Author Bio:
Name:  Akash Tripathi
Bio:   Akash Tripathi is a Content Marketing Manager at  Top Mobile Tech. It is a blog where I cover all the tips & tricks related to Mobile and more related to tech.  Stay connected to the rest of the world with Top Mobile Tech. We bring latest and critical news to your mobile and computer devices.