The role of mobile applications has increased dramatically over the last few years and every software development company is delighted with an opportunity to create enterprise applications that contribute to business growth.
Over the few years the use of mobile applications across enterprises has significantly increased and the trend is all set to continue.
When it comes to improving the RoI of a business, it involves a lot of factors. I have compiled a few critical factors that contribute to ROI increase.
Efficient employee engagement and productivity
One of the factors that contribute to the success of a business is productivity of employees. To achieve that engaging with employees matters a lot for companies and many struggle to achieve that. The introduction of enterprise mobile applications has dramatically transformed the enterprise landscape as Applications Bridge the gap between management and employees.
With an application on hand, employees are allowed to perform any activity on the go and make them resourceful even when they are away from the business environment.  Employees can seamlessly apply leaves or track the tasks from anywhere, any place. With such a seamless functionality, employees can work efficiently and be productive.
Unparalleled customer engagement and service
Enterprise RoI relies heavily on customer engagement and service. With mobile applications, enterprise customers don't have any trouble in engaging with businesses. Enterprises with instant notifications and alerts help customers enjoy a hassle-free experience from their locations. Even complaint management is simplified with the help of customer facing applications. A mobile app system in place reduces the friction between customers and businesses and results in improved RoI.
In addition to that enterprises can stay tuned with customers 24/7 with the help of mobile applications and offer them freebies or offers through personalized notifications or push messages. This not only engages the customers but also results in better revenue.
Process streamlining for combined output
A massive problem that impacts the bottom-line of any enterprise is the large number of processes and their complexity. With every process operating in silos, it is extremely critical for the business owners to interconnect and streamline the operations for improving efficiency. Most often the problem is with sharing the data between each process and analyzing the overall process performances. This really can hinder the business improvement and RoI.
With a mobile application for your enterprise, you can streamline the process efficiently. Every process can be streamlined with the help of application. Starting right from task allocation, monitoring employees and capturing the output everything can be monitored using enterprise applications.
Workflow management for improved process efficiency
Interconnecting all the processes and measuring the overall efficiency of all the processes is important for business success. Having a specified workflow for every process and managing them completely will help enterprises to gather the production and efficiency data completely for making better decisions. Workflow management is critical for business success and enterprise mobile applications play a meaty role in the streamlining processes and managing workflows effectively.
A well-defined workflow and collection of data from all the processes enable enterprises to perform decision making without any discomfort.
Vendor management for faster customer service
Purchase order and purchase receivables create plenty of problems for enterprises. Having them manually creates headaches for finance teams and vendors. This leads to rifts between them and change in vendors most often.
With a mobile application, enterprises can easily order raw materials from any vendor without any discomfort and the vendor can send the PO invoice instantly. This saves the time of both vendor and enterprises.
Managing the entire vendor management process will be seamless as tracking every bill and material will be at the fingertip of the finance team and they have to flip through manual records.
100% Data transparency & accuracy for better decision making
To be a successful enterprise, gaining complete control or visibility over the entire business environment is quintessential. With manual, legacy systems and soiled data, it is a tough task to create a 100% transparent environment that ensures success and helps in beating the competition.
An enterprise mobile application for your company would do the wonders for your business. A mobile application helps in collecting the data from anywhere any time and brings them under one roof for the managers to perform the toughest decisions without any delays. Moreover, with the help of an application the data accuracy and transparency is maintained throughout every process and this helps the decision making better.
Conclusion
Increasing the RoI of an enterprise relies on multiple factors, even partnering with a reliable app development company matters. However, with a mobile app, most of the common challenges can be easily overcome. With better and accurate data from every process and department, improving the overall business standards, quality becomes amazingly easy. This contributes to the RoI increase of enterprises.
Author Name: Gengarajan PV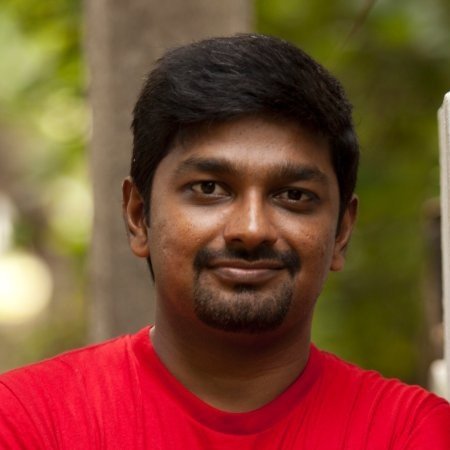 BIO: Gengarajan PV CEO Hakuna Matata Solutions.
A techno-sales professional by qualification,
Genga found his calling in sales and marketing early into his career.
He translated his passion for sales and marketing and experience in pre-sales with a multinational
corporation into a 400% revenue increase of
https://www.hakunamatatatech.com/ in just 8 years. His typical day at work is a veritable mix of numbers, generating leads, and positioning and enhancing the company's brand, internally and externally.
Twitter Link: https://twitter.com/gengarajan
website link: https://www.hakunamatatatech.com/