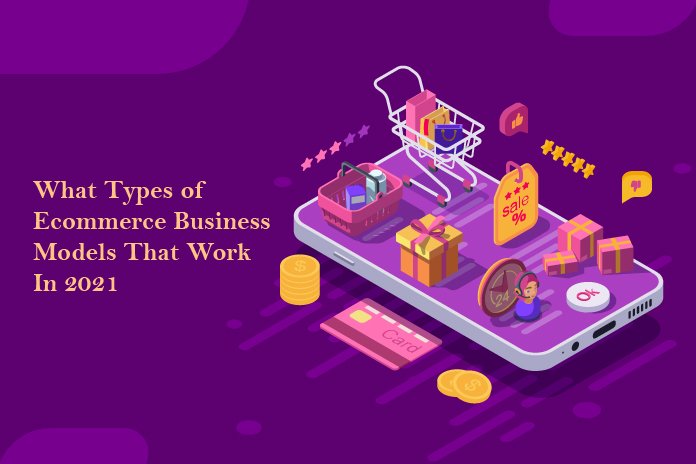 The eCommerce industry is booming every day. A solid business plan, deep research, and market knowledge are essential to get growth, customer reach, and profits. However, one of the biggest hindrances new online marketers face is selecting the marketplace business model. Not only newcomers but also eCommerce business owners operating online for a long time may face the same hurdle.
There are lots of eCommerce marketplace businesses models are thriving. While building a marketplace, you must choose the best model as per your business domain and the latest eCommerce trends. To help you know about the suitable business model, we have described the type of business models that work in 2021 in this blog.
Business models and strategies
There are five types of business models in the eCommerce industry. You can choose the best model according to your needs, customers' behaviour and other factors. While building a marketplace, you must make a proper plan and choose the model to outreach the channel and reach a wide range of audience. 
The models are not fit for all; businesses should choose the best fit. Every model has unique features and benefits. eCommerce websites have huge existence among the users because in the last decade the eCommerce sales have increased nearly 300% – from 3.3% of the total of eCommerce retail sales in the U.S to 12% of the total retail sales. 
People across the world like buying goods online as it is easy and help them make better decisions at home with less efforts and time. Online marketplaces assist people in getting unique online buying experience and proper safety. As a business owner, you can leverage the benefits of huge customer reach and higher ROI with building a marketplace for your business.
Here are the most common business models, listed below:
Business To Business (B2B)

Business To Consumer (B2C)

Consumer To Consumer (C2C)

Consumer To Business Ecommerce (C2B)

Business To Government (B2G)
Business To Business Ecommerce
As the name suggests, B2B model works between two businesses. It focuses on offering products from business to business. In this business model, there are lots of most service providers operating. You will find IT companies, furniture suppliers, document processing units, and numerous products through eCommerce portals. 
One of the best B2B includes Alibaba, Chevron Corporation, Archer Daniel Midlands etc. All these businesses have the expertise, customer online marketplace platforms that act directly with other businesses. In this business model, you will require enough amount of cash initially.
One of the benefits of building an online marketplace platform on B2B model is the large order sizes you provide. So, there is a huge benefit of using B2B model. The revenue generated in this model is 200% higher than those selling through B2C.
Business-To-Consumer (B2C)
Whenever we talk about eCommerce, the business model that always hits the mind is B2C (Business-To-Consumer). It is one of the most popular and globally used business models worldwide. B2C eCommerce tends to the distribution of products and services provided by businesses to their customers. 
Undoubtedly, it is one of the initial forms of eCommerce that has grown drastically in the last 25 years. We can measure the success of B2C from different online marketplaces like Amazon, eBay etc.
According to Statista, In 2017, total eCommerce sales were $2.3T, which is predicted to hit $4.88T.
In the B2C marketplace, products and services sold by businesses is lower cost. There is a low marketing cost, and buyers take less time to decide. 
Overall, we can say that the cost involved in B2C business is lower for the business owners and customers. What you need is an online store, and 24*7 availability of your online store.
Consumer-To-Consumer (C2C)
Under this business model, consumers usually sell their products and services to other consumers through an independent online platform or a third-party website. All transaction in this model carried out online. Therefore, there is huge trust requires between both parties. Consumers should trust other consumers not fully on the channel platform.
Consumer To Business Ecommerce (C2B)
Consumer to business, yes it is. Often people don't think of it; however, it is getting popularity. In this business model, consumers sell goods or services to businesses. Here consumers are like a sole proprietorship offering products and services to larger businesses. Some C2B business model examples are Google AdSense, affiliate marketing, UpWork, reverse auctions, etc.
Business-to-Government (B2G)
This business model is highly beneficial and profitable. Here businesses sell their products and services to the Government and help them fulfil the needs of different product requirements. Like in road construction, electrification, irrigation, and other projects, the Government gives contracts to different businesses according to their product and service capabilities.
 Businesses receive long-term contracts and huge revenue in B2G model. While, this model always has some negative effects, if the authority refuses or the Government is changed, there might be a big loss of time, money and efforts.
Final words
We have described the types of eCommerce business models that work in 2021. Choose the best model according to your business niche, target customer to generate maximum revenue and growth.