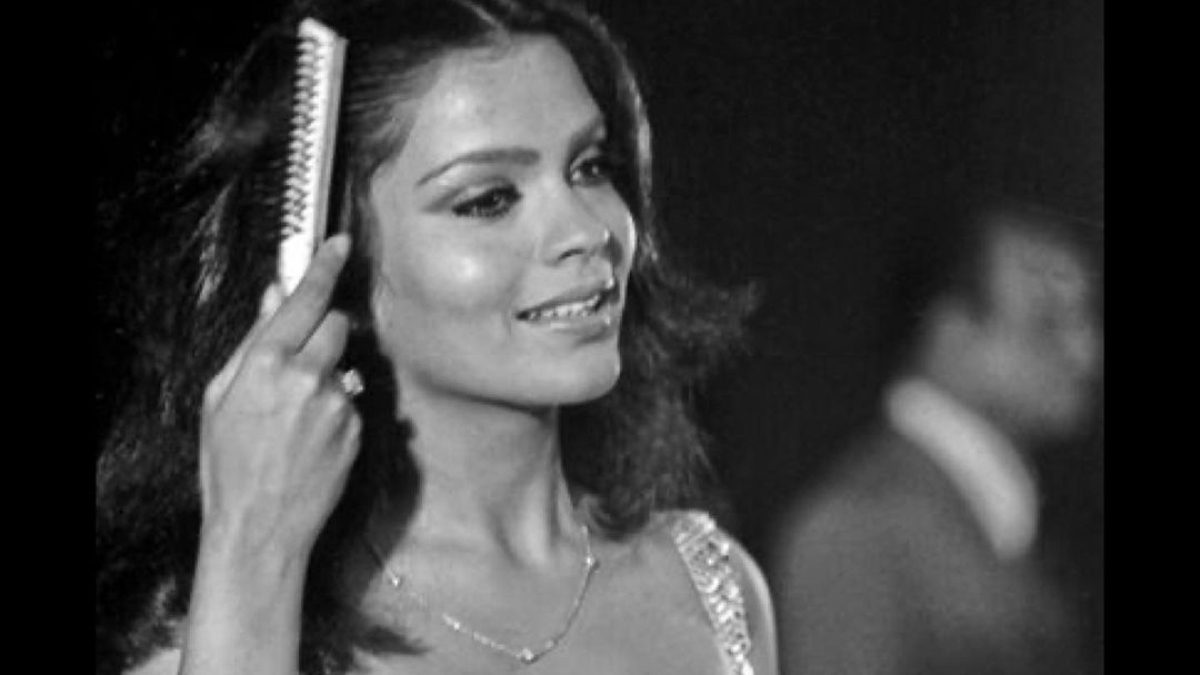 Last Updated: March 19, 2023, 11:10 IST
Zeenat Aman shares throwback picture
Veteran actress Zeenat Aman shared a monochrome picture of herself, which was clicked in 1977 and shared the story behind her post.
Zeenat Aman set the "Saturday glam" mood right on Instagram with her latest post. The veteran star, on March 18, shared a monochrome picture of herself, which was clicked in 1977. Zeenat Aman revealed that she found the snippet making rounds on the internet, and thought of adding some context to the same. Therefore, sharing the story behind her post, Zeenat Aman penned down a lengthy note and revealed that it was clicked at a "high-profile" muhurat shot for her movie Shalimar. She added that the picture shows her wearing a gown that was based on a design by her and created by costume designer Mani J. Rabadi.
Beginning her caption, Zeenat Aman wrote, "Some Saturday glam to inspire your evening plans! I've seen this image of myself floating around on the Internet, and thought it would be good to add some context to it." She added that the "high profile event" was organised at Mumbai's Turf Club, which was attended by the cast and crew of Krishna Shah's directorial and all were "dressed to the nines." Talking about her ensemble for the star-studded night, the actress revealed that she sported a "glorious silver gown," coming from the shelves of Mani Rabadi. Zeenat Aman wrote, "My glorious silver gown was created by renowned costume designer Mani Rabadi based on a design of my own making. Its plunging neckline and sleek silhouette certainly turned some heads. In fact, Mani literally sewed me into the gown to give it that exquisite fit."
Further, the actress revealed that the event marked the attendance of "several international actors," including Italian actress Gina Lollobrigida, who later backed out of the project amid the "swirling rumours" that Zeenat Aman and she "had locked horns." Zeenat Aman added that while British star Rex Harrison wasn't present at the event, he was part of Shalimar. Zeenat Aman also walked down memory lane and recalled the time, when one day on the sets of Shalimar, Harrison told her that "a beautiful girl" like Zeenat Aman "should get married immediately."
"I had a good laugh over that. And for the record, I think that's a terrible reason to get married. Shalimar didn't quite dazzle the audience, but it was a thrilling adventure all the same. We shot the film in both English and Hindi, shooting each scene twice over," concluded the actress.
Zeenat Aman's post also grabbed the attention of Archana Puran Singh, who took to the comments section and wrote, "Gosh Zeenat. No wonder you've been irreplaceable… forever!!" Manisha Koirala dropped a high-five emoticon. In case you are wondering, Shalimar, apart from Zeenat Aman and Rex Harrison, also featured Dharmendra and Shammi Kapoor.
Read all the Latest Movies News here